Website for Paper & Paperless
Paper & Paperless is a boutique marketing agency based in Chicago. They needed a website that reflects their vibrancy and creative vision. We used their existing logo and color palette (purple and orange) to completely overhaul their website. For the full website experience, visit paperandpaperless.com. A brand new internal business system is currently in the works.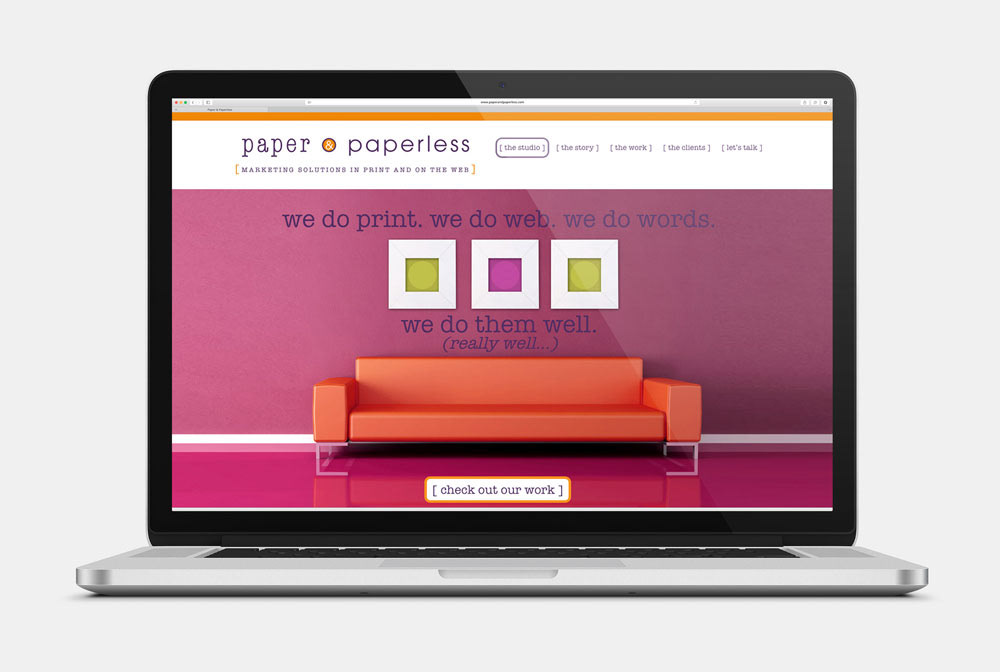 We created in-house illustrations and hand-modified bright, graphic stock to help translate difficult-to-grasp marketing jargon. The revamp is a departure from the previous website, which leaned more on vintage frames and sepia tones.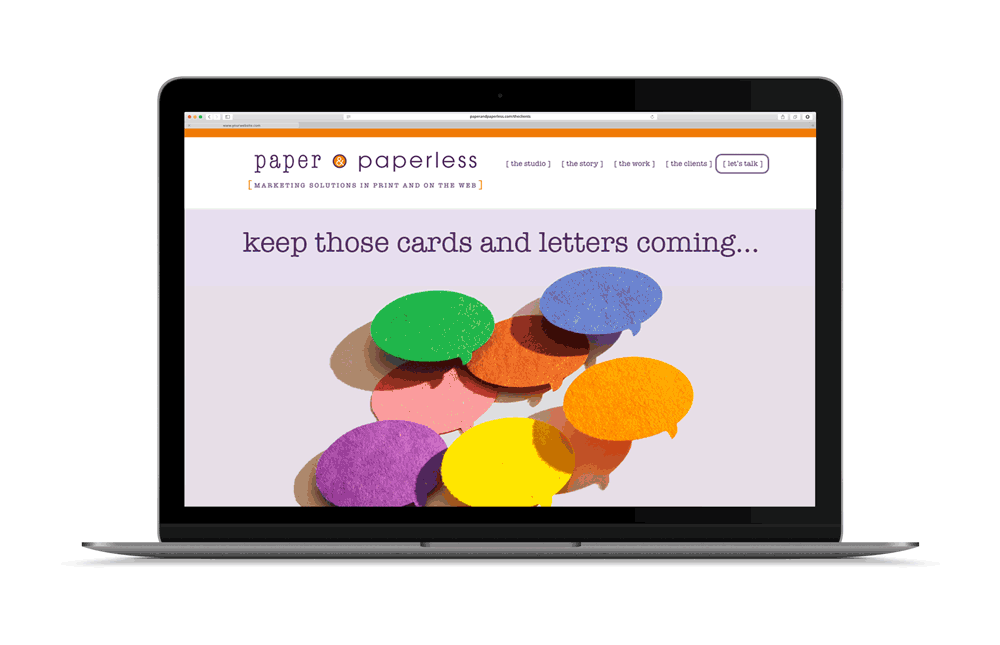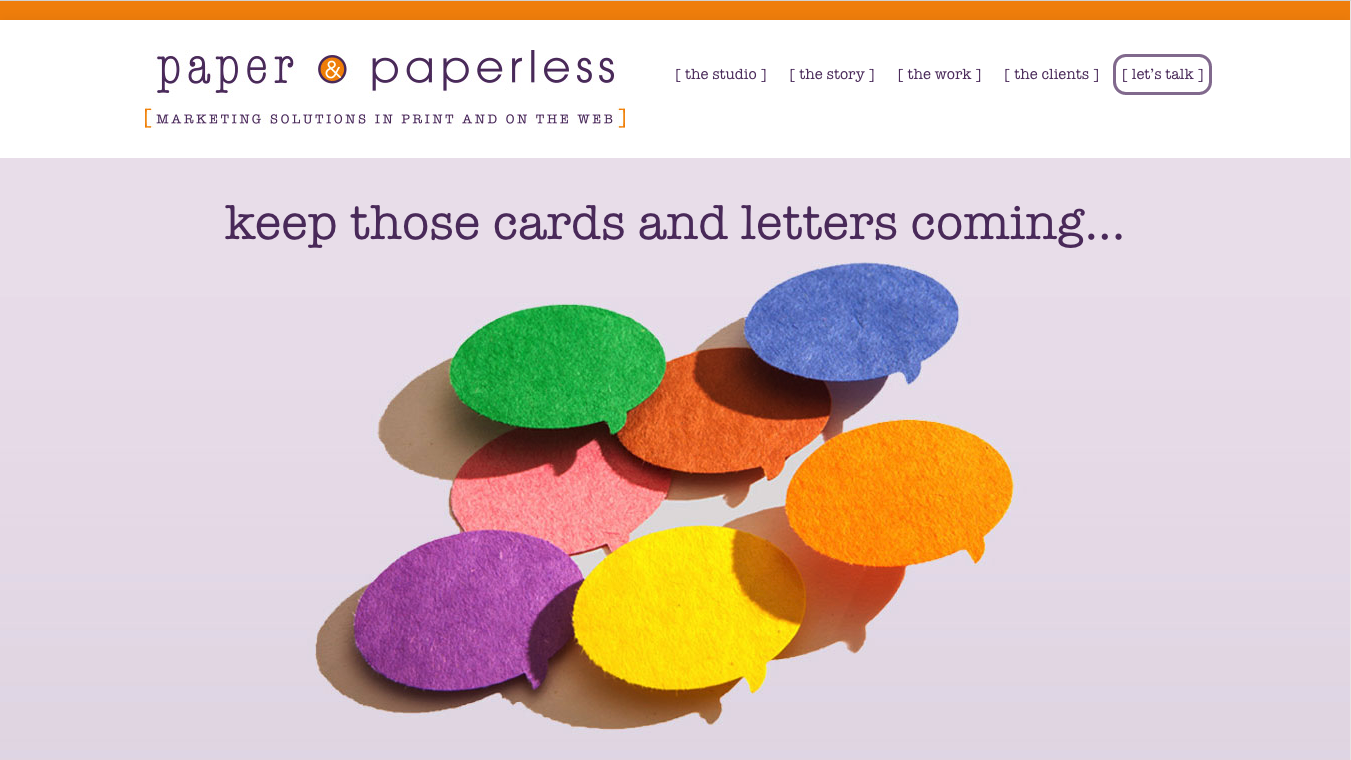 Despite the shift away from the antique look, we stayed consistent with the general Paper & Paperless style and spirit, which translated graphically into thick borders, lower-case headlines, bright colors, and a healthy dose of Courier New. ​​​​​​​Paper & Paperless' humorous writing style was complimented by bright, eye-catching graphics.